Hello!Im Sparkda23!! I have been playing Minecraft since July 20, 2014.I am glad to be a Minecraft player.
.I hope that I will see you all on the following servers: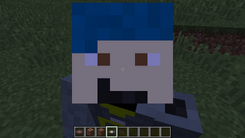 -FuriousPvP
-Biocraft
-Empire Minecraft
-TimelessPvP
I have made a website called Schoolbook to chat on but thats not the point.
So I have seen all these people on Minecraft and I would like to give a thanks to the for helping me build, fight, and farm my way through Minecraft.
-Novarl
-Djkaye
-Selene011
-Chebear
-EthanRmartin
Thank you all for helping me!!!
So yes, I have been raided in these servers MULTIPLE times!!It's the #1 thing that I hate most.
My favorite thing to do in servers is to make friends and build towns together and let people live in them.I have done that before on FuriousPvP, and im sure you already know what happened afterward.
I plan on having a hobby of making videos of Minecraft and becoming a recognized Minecraft player.
I hope that being on this wiki will give me a head start on becoming a recognized Minecraft player.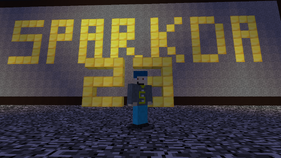 If you see my name in Minecraft ,Sparkda23, give me a hi!!!!
Ad blocker interference detected!
Wikia is a free-to-use site that makes money from advertising. We have a modified experience for viewers using ad blockers

Wikia is not accessible if you've made further modifications. Remove the custom ad blocker rule(s) and the page will load as expected.