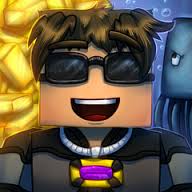 This artical is a stub: please edit to start improving
SkyDoesMinecraft is a popular Minecraft YouTuber with over 6 million+ subscribers and 1 billion + video views. He created his YouTube account on the 27 Feb. 2011 and started playing Minecraft around that same time. He refers to his fans as the "Sky Army". He is well known for making videos for mod showcases, adventure/parkour maps and  mini games. He is also famous for referring gold as being "budder". Occasionally in his videos, he will have short skits where he gets into a fight with squids. Squids are his most hated mob too. He is the 25th most subscribed Youtuber. He also admitted that he is bisexual in Twitter in October in 2013. Sky has other YouTube channels which are called SkyDoesThings and SkyVsGaming.
Army information
SkyDoesMinecraft Army Information:
Army name: Sky Army
Allies: Team Crafted
Enemies: Squid Army
Quotes
"Jason, I'm startled!!!"
"RUN JEROME!!!"
"You are not a (insert name of thing squid wants to be here)."
"OH GOD NOOOOOOO!"
"Budder"
"Budder cactus."
"Ty, don't do dis"
"No your not."
"It's so beautiful!"
"#logdotfaggot"
"BREEEEEEEEEE!" 
#WEEEEZY!
" #tysleftfoot "
" Hello Budder Golem! "
External LinksEdit
SkyDoesMinecraft's Youtube Channel
Ad blocker interference detected!
Wikia is a free-to-use site that makes money from advertising. We have a modified experience for viewers using ad blockers

Wikia is not accessible if you've made further modifications. Remove the custom ad blocker rule(s) and the page will load as expected.