GabeWorld
is a quiet server that holds up to 25 players at a time. It has many friendly players, and staff. GabeWorld has drop parties, a PVP arena, factions, trading, and many other features.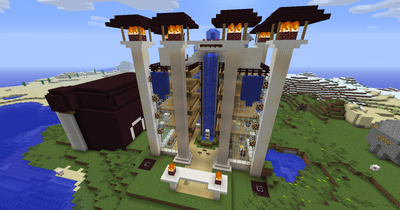 Staff-
Owner: OMG_GABRIEL
Co-Owner: KateTheGreat18
Admins: N/A (Soon to be added.)
Moderators: Rocket_93, gDragonW
GabeWorld's IP:
Server IP: 98.195.143.163
Note: This server is Not cracked, nor is it 24/7, it will be up whenever OMG_GABRIEL is online, if it is not connecting, please wait, although we do plan in the future to become 24/7.
Plugins:
WorldEdit, Factions, iConomy, Coreprotect, Monsterbox, Anti-Creepers, Essentials, etc.
Ad blocker interference detected!
Wikia is a free-to-use site that makes money from advertising. We have a modified experience for viewers using ad blockers

Wikia is not accessible if you've made further modifications. Remove the custom ad blocker rule(s) and the page will load as expected.