FeralG3 is a Minecraft player and Pvper who has been playing Minecraft for over a year.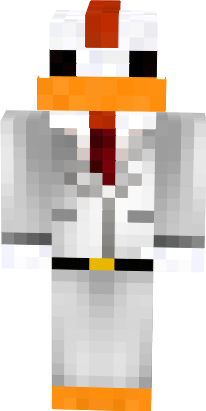 Note: FeralG3 is my Minecraft username Note 2: I've recently switched to a new minecraft player caller FeralG7
Description
I prefer to play on survival. I have a lot of different worlds and I'm a member of different servers. I have played minigames such as capture the flag.
Backstory
Note: This is fiction, not fact
FeralG3

Weapons:

Bow and diamond sword

occupation:

CEO of RCP, mob hunter, assassin

Goal:

avenge his family
FeralG3 was born in a family of chickens, the youngest of 4 siblings. He was close his siblings White, Wings, Beak and Chick. At a young age, FeralG3's family was slaughtered by a zombie griefer called Maxo. FeralG3 was then brought up in an orphanage. At age 22, FeralG3 mined up a lot of gold and emerald ingots and used them to start his own business and became the CEO of RCP (Roastly Cooked Pork, a parody of KFC). FeralG3 also became a mob hunter and assassin.
Ad blocker interference detected!
Wikia is a free-to-use site that makes money from advertising. We have a modified experience for viewers using ad blockers

Wikia is not accessible if you've made further modifications. Remove the custom ad blocker rule(s) and the page will load as expected.