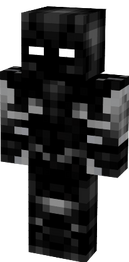 Dark88

occupation:

mercenary

affliction:

Mace Spurce, himself

weapon:

diamond sword

age:

unknown

server of origin:

unknown
Dark88 is a mercenary who works for griefer Mace Spurce
Biography
Dark88 is a mysterious minecraft player who operates like a ghost. No one knows his true identity, his server of origin or his age. Dark88 expects payment in emeralds, diamonds or gold. Dark88 has killed in over 100 servers and has a kill count of at least 50 000 minecraft players.
Ad blocker interference detected!
Wikia is a free-to-use site that makes money from advertising. We have a modified experience for viewers using ad blockers

Wikia is not accessible if you've made further modifications. Remove the custom ad blocker rule(s) and the page will load as expected.